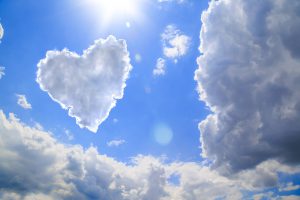 I hear the Spirit of the Lord saying, woe unto them who are going through a routine in their relationship with me. Woe unto them who have a form of godliness, but are denying God's power. The word woe means a warning or judgment from God. In this era, God is crying out to His people, "Will you genuinely love me? Will you whole-heartedly serve me? Will you have my heart for ministry? Will you love what I love and hate what I hate?" Can I count on you to be a light in the middle of darkness?
We see a lot of mixture in God's body! God didn't call us to fit in, settle, and we are not called to conform to the ways of the world. The Scripture states, "But you are a chosen generation, royal priesthood, an holy nation, a peculiar people; that ye should shew forth the praises of him who called you out of darkness into his marvelous light (1 Peter 2:9, KJV)." We will break this Scripture down further, but first, I want to say this: God is calling us to go deeper in Him. Being a follower of Christ is more than just joining a local church. It's more than going to Bible study on Wednesday night, Sunday school on Sunday morning, and attending a church service Sunday after Sunday. Now, I know we're not in church regularly due to the Covid 19 pandemic. Don't misunderstand what I'm saying. Should we do things? The answer is yes. Why? Paul states in Hebrews 10:25, KJV, "Not forsaking the assembling of ourselves together as the manner of some is; but exhorting one another: and so much the more, as ye see the day approaching." We come together to uplift one another and to gather the strength to persevere during trying times. I pray this was helpful to you.
Let's get back to my original thought. Practicing these things ritually doesn't make us in right standing with God. I see so many people merely going through a routine. This is not to put anyone down, but to encourage every one of us to increase our capacity to receive more from God. More of God's Spirit, more of Who God is, more of understanding the gifts of His Spirit, There is MUCH MORE! We can do all of these things every week, but still miss God. It's a matter of our heart. This is what God desires to have complete control of… it's the condition of our hearts that matters to God: Not how well we can preach, teach, play the organ, or how well we can sing in the choir. It's our hearts! In 2 Timothy 3:5 (NLT), Paul wrote, "They will act religious, but will reject the power that could make them godly." God doesn't want us to be religious! God desires for us to have a relationship with Him! He wants us to know Him. He wants us to spend time in one on one fellowship with Him. When we encounter the living God, there's no way we can remain the same. Our lives must change! Our lives must reflect Jesus' characteristics.
When Apostle Paul had a face-to-face encounter with Jesus on the road to Damascus, he couldn't continue persecuting Christians. Paul couldn't continue following after the imagination of his own desires. No, Paul was transformed by God's power! Likewise, the same should happen in our lives, when God reveals Himself to us. We can't continue lying, cheating, fornicating, gossiping, and committing adultery. God's presence always brings transformation, deliverance, and restoration. The Holy Spirit won't allow you to be happy with willingly participating in sin or going through the merry-go-round of religiosity. The Holy Spirit will help you search out the hidden mysteries of God.
Please don't settle! God wants to reveal Himself to you. God doesn't want you to just know Him based upon what your Pastor tells you on Sunday morning or Wednesday night. Jesus died that you might know Him intimately. Jesus died for you to have direct access to Him. You don't have to wait for your Pastor to pray for you. You can talk to God whenever (morning, noon, or night) or where ever ( in the grocery store, at the gas station, or in your home). God is jealous concerning you! There's things that God desires to share solely with you. He wants you to seek Him so that His Holy Spirit may teach you and guide you into all truth. Let's conclude by summing up the Scripture in 1 Peter 2:9. As I mentioned earlier, here's a brief breakdown of this Scripture.
Number 1: You are God's chosen generation. Put your name here …., I was chosen by God before the world was created . I am handpicked by God to be his child. God is giving you the opportunity to know Him and to accept Him. Choose you this day who you will serve. Tomorrow isn't a guarantee to any of us.
Number 2: You are a royal priesthood! You are a joint heir with Jesus! You are a king and priest in Christ Jesus. You are royalty. Why? Your Heavenly Father is the King and ruler of all creation. Hey fellow king's kid! Lol. In the Old Testament, the priest conducted the Temple sacrifices and carried out the established sacrifices according to the law. Our priesthood responsibility is the ministry of reconciliation. As a priests, our job is to share the good news of salvation and partner with Holy Spirit to reach those who don't have a relationship with God.
Number 3: A holy nation. The word holy means to be set apart or sacred. God is calling you and He's calling me to be set apart. We can't act like the world. God wants us to act like Him. God wants us to be consecrated vessels unto Him that we might shine brighter in darkness. He doesn't want us not to act spooky or weird, but He wants us to display His glory to those who don't know him. He wants us to be consecrated because we house His presence. I pray this article increases your hunger and thirst to desire MORE of GOD.
Listen to Terra's broadcasts
Rend Your Hearts & Not Your Garments 
---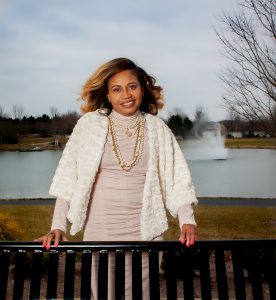 On February 25, 2017, Terra became a licensed and ordained minister. Terra began ministry at the age of 23. After a series of dreams and verbal confirmations, she announced her call into ministry in 1997. In the dream s God gave her, she would always see herself preaching, prophesying, laying hands, and praying for people. God would always give her the Scripture to read in Jeremiah 1:5. After the Holy Spirit gave Terra the revelation of her dreams, she knew that God had called her to be a prophet. Sh e preached her first sermon at the church her grandfather founded.
Terra's other Kingdom assignments include G.L.O.W. (God's Love Overflowing Within). She originally founded this ministry in July 2017 but didn't launch it until May 2020. The purpose of this ministry is to equip, empower, and encourage female ministers. Also, to encourage women in general. Under GLOW ministries, Terra host women's empowerment luncheons. Terra is a prophetic voice in the body of Christ. She is also an avid student and teacher of God's word. Terra is passionate about preaching the Word of God!
The thing most important about her is that she loves the LORD and His people. She loves spending time with God in prayer and worship. She has the heart of an intercessor. She loves serving and praying for others. She desires to see the body of Christ walking in maturity and helping other believers in Christ to reach their God-given potential.