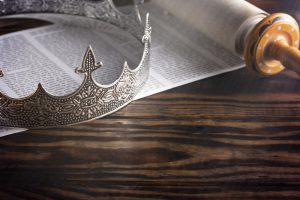 There is a generation of David's arising. They have been in the backside of the desert and nobody knows their name. They don't come from notoriety or have anyone to vouch for them. However, they have heaven's backing because they have been hand chosen by God. The David generation isn't rebellious, dishonorable, or disrespectful, even though they are rejected and overlooked. Even though David sinned, he always repented. Let's look at several characteristics of this chosen generation.
Humble
Servant
Faithful
Brave
Warrior
Worshiper
David was humble and relied on God for everything. He had experience killing the bear and the lion. He knew that with God's help that he could defeat Goliath with five small stones (1 Samuel 17:35-40). He wasn't prideful and for that reason, God raised him up. He was in awe that king Saul would allow him to marry one of his daughters (1 Samuel 18:18). David always praised God and glorified him.
James 4:6 says, " But he giveth more grace. Wherefore he saith, God resisteth the proud, but giveth grace unto the humble."
David was a servant and he played the harp when Saul was tormented by a demon (1 Samuel 16:14-23). Everything that Saul needed, David gladly served. He feared the Lord and was able to look past his leader's flaws and see the overall mission. He was dedicated to serving his leader's interests instead of his own.
Colossians 3:23 says, "And whatsoever ye do, do it heartily, as to the Lord, and not unto men;"
David was faithful because he fulfilled his role as king until his death. He played the harp for Saul until it became too dangerous. Saul tried to kill him numerous times. Even though David was anointed to be king, he still stayed in the fields tending to his sheep. He trusted the timing of the Lord to fulfill his kingly office.
2 Timothy 2:13 (ESV) says, "If we are faithless, he remains faithful—for he cannot deny himself."
David was brave. He was a shepherd and protected his sheep from the lion and the bear. When other people were afraid of Goliath, David took the challenge. He didn't use Saul's armor. He trusted God to defeat him with five small stones. He looked at his enemy in the eyes and proclaimed what he was going to do.
1 Samuel 17:45-46 says, "Then said David to the Philistine, Thou comest to me with a sword, and with a spear, and with a shield: but I come to thee in the name of the Lord of hosts, the God of the armies of Israel, whom thou hast defied. 46 This day will the Lord deliver thee into mine hand; and I will smite thee, and take thine head from thee; and I will give the carcases of the host of the Philistines this day unto the fowls of the air, and to the wild beasts of the earth; that all the earth may know that there is a God in Israel."
David was a warrior. He knew how to fight and God was with him through each battle. The battles that he won were numerous. He was anointed so nothing the enemy did prospered. We can learn how to effectively engage in warfare by praying how he prayed for victory.
Psalm 35:1 says, "Plead my cause, O Lord, with them that strive with me: fight against them that fight against me."
David was a skilled worshipper. He had other worshippers underneath him and they all had spiritual sons. In 1 Chronicles 16, he appointed some Levites such as Asaph, Zechariah, Jaaziel, Shemiramoth, Jehiel, Mattithiah, Eliab, Benaiah, Obed-Edom, and Jeiel how to minister before the Ark of the Covent. David wrote many Psalms or songs unto God.
Acts 13:22 says, "And when he had removed him, he raised up unto them David to be their king; to whom also he gave their testimony, and said, I have found David the son of Jesse, a man after mine own heart, which shall fulfil all my will."
We can learn a lot from studying the attributes of David. If you are anointed but waiting for a promotion, be patient because your time is coming. Focus on Jesus and allow Him to develop Christ-like characteristics in you.
---
Listen to Kimberly's broadcasts: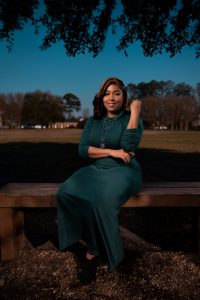 Kimberly Moses started off her ministry as Kimberly Hargraves. She is highly sought after as a prophetic voice, intercessor and prolific author. There is no doubt that she has a global mandate on her life to serve the nations of the world by spreading the Gospel of Jesus Christ. She has a quickly expanding worldwide healing and deliverance ministry. Kimberly Moses wears many hats to fulfill the call God has placed on her life as an entrepreneur over several businesses including her own personal brand Rejoice Essentials which promotes the Gospel of Jesus Christ. She also serves as a life coach and mentor to many women. She is also the loving mother of two wonderful children. She is married to Tron. Kimberly has dedicated her life to the work of ministry and to serve others under the call God has placed over her life. Kimberly currently resides in South Carolina.