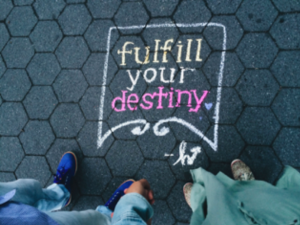 In case no one has told you today, you are loved, valued, and the apple of God's eye! You got it going on! Just take a moment to focus on these thoughts! We take authority over every negative thought of the enemy that he's trying to plant in our minds. I pray you will uproot these negative thoughts with the truth of God's Word. Ask God to give you a Scripture to combat any lie of the enemy. Here's my favorite one: "I will praise thee; for I am fearfully and wonderfully made; marvelous are thy works; and that my soul knoweth right well." (Psalm 139:14 KJV) The thing God wants you to know is you are loved and you were created for a purpose. Did you hear that? Yes, you… with all your flaws and imperfections. God has given you an assignment that no one can fulfill except you.
I prophesy that this is your year!!! I prophesy no pandemic can hinder or stop God's promises over your life! God is God! Your Heavenly Father regions from His heavenly throne. God wants you to know He has given you the green light! This is your season to build! No longer will you be satisfied with waking up day after day only to allow life to merely happen. You, my friend, are an agent of change. You may have an 8 to 5 job that you perform each day. God wants you to go deeper! He made you for so much more. You were created for such a time for this. You can do it! Why? God's got you. You are a catalyst for change and purpose. Someone is desperately waiting on you to get in alignment with the purpose God wants you to accomplish. I challenge you to rise up! It's time for you to birth everything God placed in you. God wants to use you to make things happen for His kingdom!
Live your life boldly! As you spend time with God, I pray He will clearly show you your God-ordained purpose. It's time to quit being complacent by going through the motions each day! It's time for you to LIVE and DISCOVER who you are in HIM.
Listen to Terra's broadcasts
The Power of Intercessory Prayer
---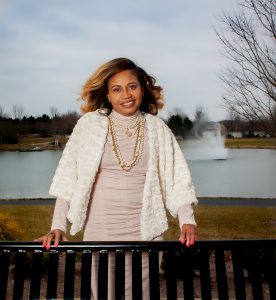 On February 25, 2017, Terra became a licensed and ordained minister. Terra began ministry at the age of 23. After a series of dreams and verbal confirmations, she announced her call into ministry in 1997. In the dream s God gave her, she would always see herself preaching, prophesying, laying hands, and praying for people. God would always give her the Scripture to read in Jeremiah 1:5. After the Holy Spirit gave Terra the revelation of her dreams, she knew that God had called her to be a prophet. Sh e preached her first sermon at the church her grandfather founded.
Terra's other Kingdom assignments include G.L.O.W. (God's Love Overflowing Within). She originally founded this ministry in July 2017 but didn't launch it until May 2020. The purpose of this ministry is to equip, empower, and encourage female ministers. Also, to encourage women in general. Under GLOW ministries, Terra host women's empowerment luncheons. Terra is a prophetic voice in the body of Christ. She is also an avid student and teacher of God's word. Terra is passionate about preaching the Word of God!
The thing most important about her is that she loves the LORD and His people. She loves spending time with God in prayer and worship. She has the heart of an intercessor. She loves serving and praying for others. She desires to see the body of Christ walking in maturity and helping other believers in Christ to reach their God-given potential.