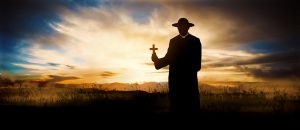 It would truly be wonderful if we never had to go through warfare. We could just live a saved, happy life serving Jesus without any demonic attacks. However, we are called to cast out demons because Jesus did and we are imitators of Christ. We are warned not to be ignorant of the devil's devices (2 Corinthians 2:11). The enemy has three different agendas that we will expose: possess, oppress, and obsess.
The first demonic agenda is to possession. When this occurs, a demonic spirit inhabits and takes over a host or body. When a person is filled with the Holy Spirit, then the devil can't possess them. As believers in Christ, we have the advantage of destroying Satanic works. So we must become full of the Word of God and His Spirit.
The second demonic agenda is oppression. The enemy has been assigned to keep people in bondage and prevent them from fulfilling their God-given destiny. Oppression is when an individual is stuck or hindered by repeating the same cycles. Jesus Christ came to destroy the works of the devil and to set the captives free. We have His power inside us.
The third demonic agenda is obsession. Some spirits are assigned to us to frustrate, vex, distract, or prevent us on our faith walk. When Apostle Paul was on assignment to pray, a girl with the Spirit of Divination was obsessed with him and followed them around (Acts 16). When you are anointed, demonic spirits or demonized people with the wrong agendas will be obsessed with destroying or bringing you down.
No weapon formed against you will prosper. Through prayer, fasting, and abiding in God's presence, every demonic agenda against us will be demolished. We will overcome through Jesus Christ. The enemy is defeated and Jesus is Lord.
---
Listen to Kimberly's broadcasts: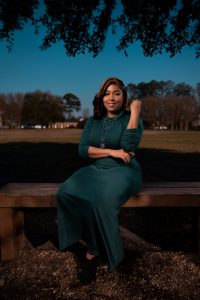 Kimberly Moses started off her ministry as Kimberly Hargraves. She is highly sought after as a prophetic voice, intercessor and prolific author. There is no doubt that she has a global mandate on her life to serve the nations of the world by spreading the Gospel of Jesus Christ. She has a quickly expanding worldwide healing and deliverance ministry. Kimberly Moses wears many hats to fulfill the call God has placed on her life as an entrepreneur over several businesses including her own personal brand Rejoice Essentials which promotes the Gospel of Jesus Christ. She also serves as a life coach and mentor to many women. She is also the loving mother of two wonderful children. She is married to Tron. Kimberly has dedicated her life to the work of ministry and to serve others under the call God has placed over her life. Kimberly currently resides in South Carolina.