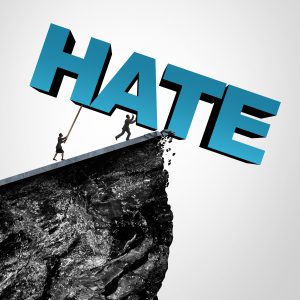 Has someone betrayed or devastatingly hurt you? It's easy to hate, but God will give you the strength to forgive and love. We are commanded to pray for our enemies and those who hurt us. Through Jesus, you can overcome dealing with hate. If Jesus loved his enemies, so can we.
If you feel hate, follow these steps for your breakthrough.
1. Repent and cry out to God for help
God is a very present help in trouble (Psalm 46:1) and He will deliver you. You must guard your heart (Proverbs 4:23).
2. Choose to forgive
There is no limit on how much you are supposed to forgive others. Forgive because God forgives you when you mess up (Colossians 3:13).
3. Pray for the person
God will give you the strength to pray for your enemies even though your flesh doesn't want them to suffer because you are hurting (Matthew 5:44).
4.  Sow or support them
The best way to silence the enemy is to treat others the way you want to be treated. When we bless our enemies, we are reaping hot coals on his head (Romans 12:20).
5.   Choose to love
Allow God's love to flow through you to bring healing, restoration, and deliverance to your enemy. Love conquers all and God's conviction can flow greatly as you show your enemies kindness (1 Corinthians 13:7).
6.   Find out the root source of the hatred
As you are finger-pointing and blaming others, God can work on you and show you your shortcomings. The root of hatred could be jealousy, fear, or insecurity. God can set you free from these things (Matthew 15:13).
God is so merciful and He doesn't want any of us to perish. The Holy Spirit will warn us to keep us on track.
Listen to Kimberly's broadcasts: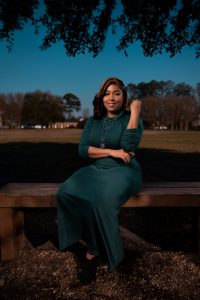 Kimberly Moses started off her ministry as Kimberly Hargraves. She is highly sought after as a prophetic voice, intercessor and prolific author. There is no doubt that she has a global mandate on her life to serve the nations of the world by spreading the Gospel of Jesus Christ. She has a quickly expanding worldwide healing and deliverance ministry. Kimberly Moses wears many hats to fulfill the call God has placed on her life as an entrepreneur over several businesses including her own personal brand Rejoice Essentials which promotes the Gospel of Jesus Christ. She also serves as a life coach and mentor to many women. She is also the loving mother of two wonderful children. She is married to Tron. Kimberly has dedicated her life to the work of ministry and to serve others under the call God has placed over her life. Kimberly currently resides in South Carolina.