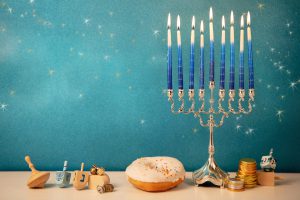 The Month of Tevet begins Friday, December 3rd, at sundown and is the tenth month on the Hebrew religious calendar and the fourth month on the civil calendar. This word Tevet is from the root "Tov" which means "Good". Tevet is unique in that it begins with the Festival of Dedication called Hanukkah, still in process until Monday December 6th. It is also a month where we begin to walk out our promotion. Promotion and miracles came to us all in November during the Month of Kislev, but in the month of Tevet, you begin to carry it out before the Gregorian New year of 2022 begins. It is also proved by your adversaries in that they confirm the promotion by either speaking poorly of you or attacking you in some way. In this month of Tevet we also remember Esther was chosen as Queen and stepped into her duties. This Month of Tevet, you too will step into destiny! "So Esther was taken to King Ahasuerus to his royal palace in the tenth month which is the month Tebeth, in the seventh year of his reign. "(Esther 2:16). You will leave behind certain structures this month and take on new ones so you can carry out ruling and reigning well in 2022.
 We are living in an exciting time! We have stepped into a season where "tests of promotion" are happening. The Lord is preparing you for what He wants to do in you during the brand-new year of 2022. He is bringing you into a new season of great blessings!
 Maybe you have been feeling as though the Lord is encouraging you to take a leap of faith. Maybe you have been under attack in different areas of your life. Whatever the case, know that God wants to promote you, but first, you need to press into Him and spend quality time with Him. This will empower you to push past the pressure of your situation. It's important that you know that God is testing you for promotion. Knowing this will make the test easier to bear.
 "Tests of promotion" help us to learn and better understand our identities in Christ. They bring knowledge that we can stand on, a knowledge of the authority we are walking in and what the Lord has called us to do. This knowledge can catapult our lives into the next season. 
 Why would God be doing this right now? Because in just a month, the calendar will turn over to a new year. God is bringing you to a good land, a good season, a good place, a place of blessing. He is positioning you now to stand in faith and walk out your identity in Christ just as Esther did when she stood on behalf of her people, the Jews against the plot of evil Haman. Her cousin Mordecai challenged her in 
 Esther 4:13-14 when he said to her, "Esther, 'Do not imagine that you in the king's palace can escape any more than all the Jews. 'For if you remain silent at this time, relief and deliverance will arise for the Jews from another place and you and your father's house will perish. And who knows whether you have not attained royalty for such a time as this?'"
 Our destiny can be accomplished when we recognize God's goodness and faithfulness beyond the odds or even our adversaries. Let us keep the heart of David when no matter our adversaries, we respond as he did in Psalm 27:11-14, 
 "Teach me Your way, O LORD, And lead me in a level path Because of my foes. Do not deliver me over to the desire of my adversaries, For false witnesses have risen against me, And such as breathe out violence. I would have despaired unless I had believed that I would see the goodness of the LORD In the land of the living. Wait for the LORD; Be strong and let your heart take courage; Yes, wait for the Lord." 
 Wait on the Lord and remain righteous and in prayer. Jesus is your advocate as you are being promoted. He is moving you into a special position during this time of promotion before the new Gregorian calendar year of 2022. Remember the Lord's promise when He says for Jeremiah 29:11, "For I know the plans I have for you," declares the Lord, "plans to prosper you and not to harm you, plans to give you hope and a future." 
 The emphasis is on the "I." These are God's plans for you and they will look nothing like the plans He has for someone else but be conscious to fulfill those plans for destiny with eagerness and humility. 
 I would like to pray for you today..
 Father, I praise You and thank You right now in the mighty name of Jesus. Increase the faith of my friend today. Help them to begin to step into a new realm of knowing who You are today and as we are close to ending 2021 and enter 2022. Father, I praise You that faith is increasing, that strength is increasing, that Your blessings are going to come forth. My friend reading this is going to step into pressing past the blockades and obstacles, and into their promotion. Lord, I give You glory, honor and praise. You are showing us what is in the way and providing us with strength for this new season. Thank You for the month of Tevet, that starts on December 3rd. Open my friend up to this month of goodness, and teach them to rest in Your goodness, in Jesus' name, amen. 
---
Dr. Candice Smithyman is an international prophetic revivalist & healing minister who is Executive Pastor of Freedom Destiny Church, and Vice President of Dream Mentors International. She is also Host of the Glory Road Television broadcast shown on a variety of networks and also Hosts Your Path to Destiny on ISN- It's Supernatural Network. She has appeared on Sid Roth's Its Supernatural among other shows, and is the author of "Releasing Heaven: Creating a Supernatural Environment through Heavenly Encounters." among other books and publications. For a full bio you may visit: www.candicesmithyman.com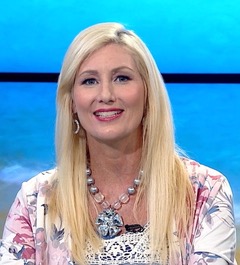 Dr. Candice Smithyman
Subscribe to my new podcast Manifest His Presence at  https://www.charismapodcastnetwork.com/show/manifesthispresence
Subscribe to my Glory Road TV show https://www.youtube.com/channel/UCgTE8DqVCbt5mcXz8QRs5Eg
On the Glory Road TV podcast at https://www.destinyimagepodcastnetwork.com/#/on-the-glory-road-with-candice-smithyman/
Host, Glory Road TV Show
www.candicesmithyman.com
Founder, Dream Mentors Transformational Life Coaching Institute
www.dreammentors.org
Exec Pastor, Freedom Destiny Church
www.freedomdestiny.org
866-307-5778 (toll free office)
904-862-2128 (office 1)